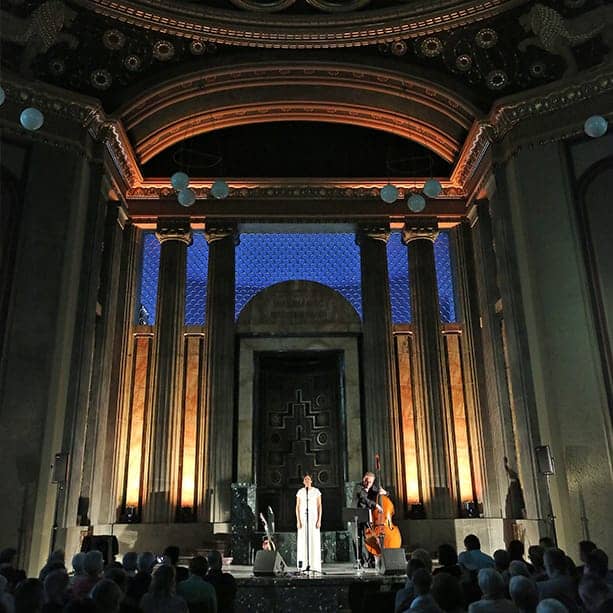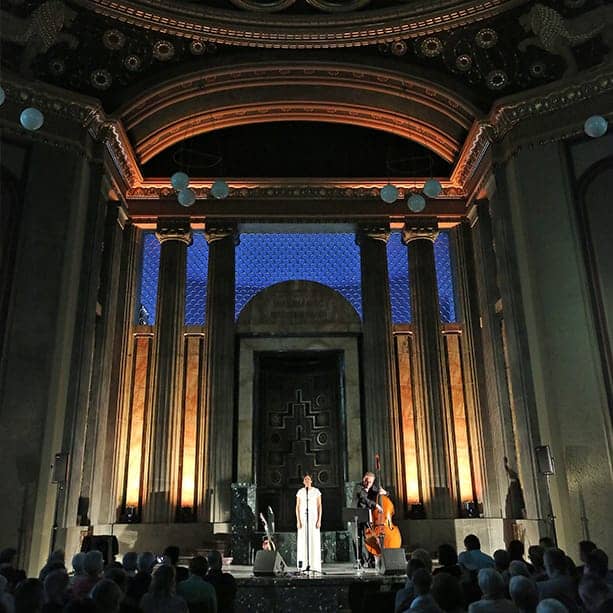 Wie ist die Welt so stille /
Why is the world so silent
Bente Kahan's compositions to Ilse Weber's poems written in Theresienstadt.
Acc. Adam Skrzypek (double bass)
Original in German version
Also in English (translated by David Keir Wright)
2017
---
WHY IS THE WORLD SO SILENT is a unique concert. The songs are testimonies of someone describing life in imprisonment. Little material written during the holocaust can be compared to the poetry of Ilse Weber. She describes human suffering, their situations and emotions in short poems and her style of writing is like an observer, being ahead of her time.
The melodies composed by Bente Kahan makes the poems more accessible to a larger audience, music that never upstage the lyrics of Ilse Weber.
Bente has long wanted to create a concert with only Ilse Weber's poetry, however, it was first a few years ago when Hanus Weber, Ilse's son who still lives in Stockholm insisted that she should compose more melodies to his mother's poems that she started seriously to start on this challenging and important task.
The concert premiered in Goerlitz synagogue, Germany, Juni 18, 2017 with the presence of Hanus Weber. Bente performed then in the original German, accompanied by herself on guitar and the Polish musician Adam Skrzypek on double bass.
A complete version of the concert has later become available in English.
The concert can be performed with 1-3 musicians.
Bente has done the concert together with classical music composed in Theresienstadt by Gideon Klein and Viktor Ullmann. It has been performed by a quintet consisting of soloists from the National Forum of Music (NFM) in Wroclaw, Poland. This is then the first part of the program.