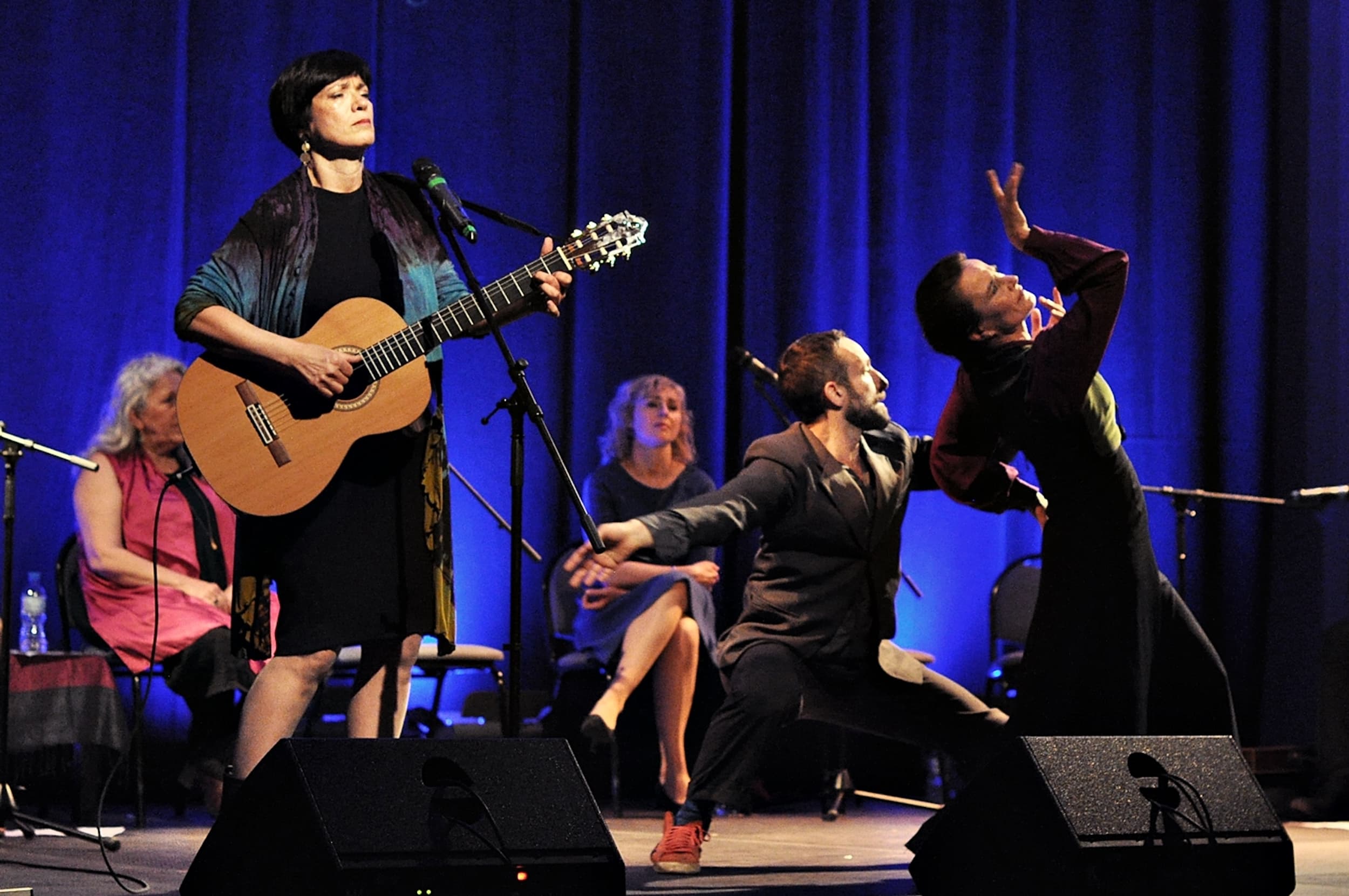 Celebrating Yiddish and Ladino
A concert commisioned for Wrocław's European Capital of Culture 2016. Bente Kahan invited European performing artists to celebrate the Jewish minority languages Yiddish and Ladino through songs, music and dance.
With Bente Kahan (Poland/Norway), Rosa Zaragoza (Spain), Ruso Sala (Spain), Karsten Troyke (Germany), Anna Błaut (Poland), Izabel Ruiz de Villa (flamenco dancer – Spain), Irad Mazliah (choreographer/dancer – Israel), Eduard Iniesta (guitar – Spain), Dariusz Świnoga (accordion/piano – Poland) , Greg Wall (clarinet / sax – USA), Daniel Weltlinger (violin – Australia).
2016