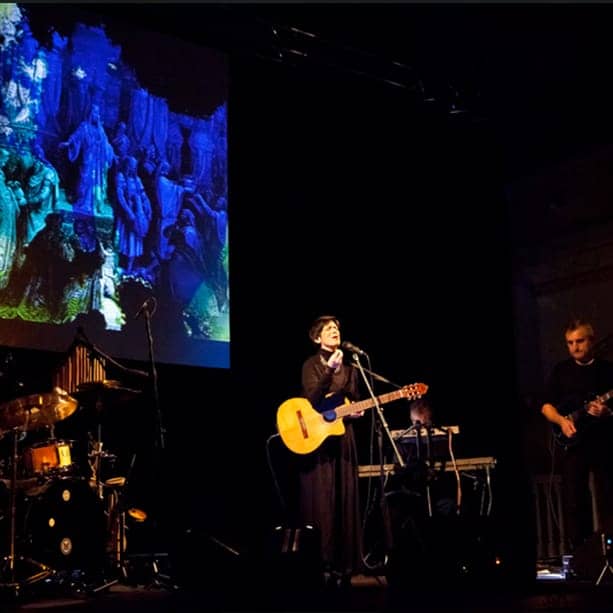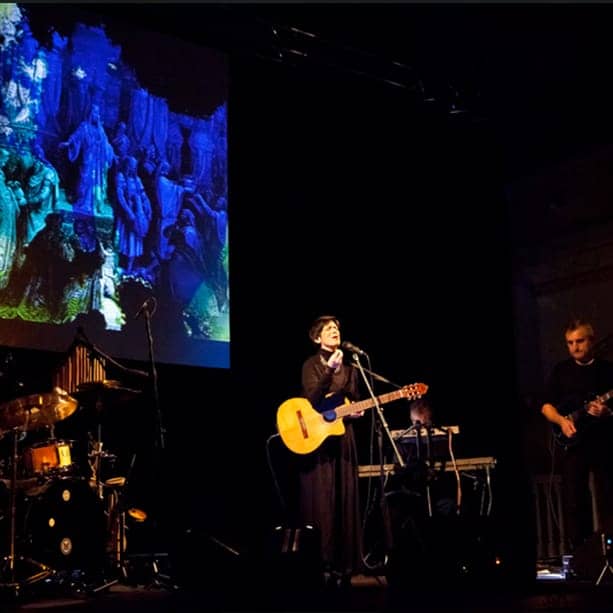 Ani Ma`Amin
For those who have never encountered Bente Kahan in concert now there is an opportunity to watch, hear and be drawn into a unique musical whirlpool.
Internationally acclaimed, Norwegian-Jewish performer Bente Kahan has been focusing her career on Jewish heritage, introducing it to large audiences. Her innovative works are the result of profound understanding of the material and the artistry she has brought to it.
In her latest concert "Ani Ma'amin", she departs from quintessentially Jewish music and branches into genres which demonstrate how much is shared by all of us. Including contemporary poetry, blues, rap, Nordic ballad, Iranian folksong, Hebrew prayers and Yiddish tango, this concert has a universal appeal.
To join her on this meditative journey, Bente has invited three outstanding Polish musicians, Miroslaw "Carlos" Kaczmarczyk (electric and acoustic guitars), Maciej Ostromecki (percussion) and Piotr Iwicki (synths).
An integrated part of "Ani Ma'amin" underlining the theme of the concert, are its backdrops, a series of paintings by the Israeli-born artist Yoav Rossano.
Premiered at the White Stork Synagogue, August, 14, 2011.